My first project of the summer is completed. I repaired and repainted my childhood dresser to use in my future nursery! We are also going to use MH's crib that his mom and grandfather made for him before he was born. I'm going to start unpacking my closet and storing all the random baby clothes and books I've collected in the dresser. I'm planning to use the dresser as a changing table. I also painted the mirror behind it to match.
MH strongly believes in "the power of positive thinking" and he thinks if we start preparing for a baby it will happen for us. I'm not as optimistic as he is with the "if you build it, they will come" philosophy, but I'm happy to have this project done at least.
Ok, so it's not completely done. The insides of the drawers currently look like this: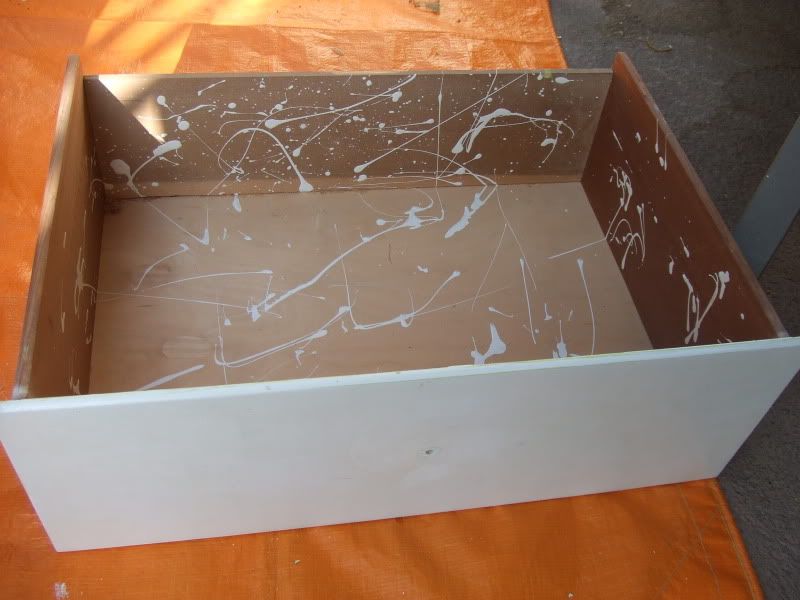 Apparently when I was a teenage I thought this would make them look "cool." Clearly I was not meant to have a career in design. I plan to line the drawers with cute contact paper once I have a theme for the nursery.